The Berlin Expat portaits series aims at putting in word the realities of being a foreigner here. Sometimes, a biased opinion is needed to get a clearer picture of what Berlin is like.
First post of our new series "Berlin Expat Portraits", we meet today a french guy that regrets Paris not.
Introduce yourself in a few words
Jacques Le Magnifique*, 24 years old from France. I work in ecommerce. I love Marzipan croissants and have watched The Aviator 74 times. I currently live in Neukölln near the abandonned airport of Tempelhof (my backyard). I feel lucky for that.
Why did you move to Berlin ?
It was the end of my studies and i felt i had to gain further experience before entering the job market. I had heard that Berlin offered many entry-jobs and internships for hungry young professionals like me. It was mainly a professional move even though i heard the life was sweet sweet here. Besides, i wanted to become fluent in german. Nowdays, it is necessary to be fluent in at least 2 languages in business. In my mind, because Berlin is so international, it was less scary to move here since i could count on English if need be.
When did that happen ?
I moved to Berlin in march 2011 in the middle of a snow storm. I will always remember how dark the city was that day. I had
trouble finding my friend's place because the snow-wind combo reduced visibility to 0.
What did you expect in particular when moving here ?
I had never been to Berlin before and heard little about it too. I didn't have any particular expectations except the usual stereotypes like excellent night life, drugs and alternative way of life.
Were those expectations fulfilled ? Did you regret your decision ?
Never regretted my decision so far. I have found myself free to live the way i want here. Excellent night life, drugs were also true things actually.
Sum up your life in Berlin with one animated gif :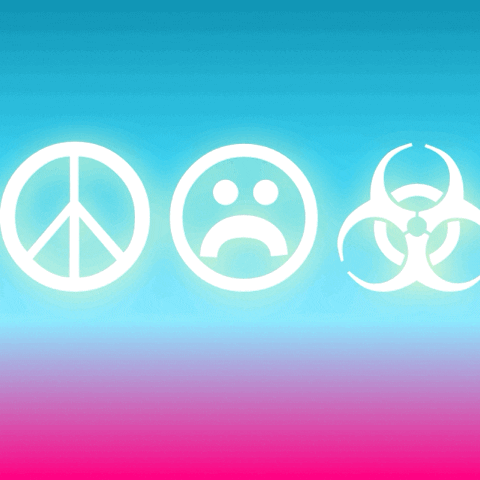 Would you have done some things differently to settle here ?
I would have probably not accepted the first room i got in a WG i found. It was a total rip-off. I payed too much money until i realized how low rents were supposed to be.
What sort of advice would you give to someone who would like to move here ?
If you move here, it is your duty to mingle with locals. I see so many french people, spanish people or else keeping to themselves. If your live here, you must want to integrate, right ?
Meet german people duh !
What is your favorite thing about Berlin ?
It never fails to surprise me. They are so many things to see and do that i feel i will never get tired of it.
What do you dislike the most ?
People saying that change is not good for Berlin. And also vegan/vegetarian only WGs that don't accept meat-eaters. How open minded is that !?
How long would you like your love story with Berlin to be ?
No idea. I didn't expect to stay so long in the first place. It will depend on the future i guess. I always thought one should always consider opportunities elsewhere too.
Best bar ? best brunch ? best club ? best neighborhood ?
Best open air club : Sisyphos !
Bonus : Do you think there are too many french people in Berlin ?
At least, i can't complain much about competition when it comes to play Boules. 🙂
*Not Jacques' real name.