Obtaining a loan in Germany & finding good rates
There could be many reasons why you would need a loan in Germany. As your life as a foreigner develops, so are your life projects! As a result, you might need a mortgage to buy a house, a credit to get a car or need a little bit money to make your business idea come true. Whatever it is, this daunting topic is quite a wild chunk to approach, especially when the German banking words mix in!
I had the opportunity to jump into it myself when my wife and I were looking at buying a flat together. I thought i'd share my experience and try to give you a general introduction on loans in Germany. Beware: it's a long piece! 🙂
Back to basics
A loan in Germany works like anywhere else in the world: you borrow money from a lender and agrees at which rate you will repay the loan every month. The lender profits from this deal by adding a fee on top of the amount, which will be included in each installment you pay back.
A loan in Germany works like anywhere else in the world:
Generally speaking, the rate also reflects how the lender trusts in you & the risks he takes by lending you money. The lower the risks, the lower the rate. The lender assets the risks depending on certain factors such as; current income, marital status, age, health profile, saving, bonds, stock, estate ownership & other sources of income.
In order to get a loan in Germany, there a few requirements you must fulfill. You need to
be registered in Germany
be able to prove a steady and sufficient proof of income ( 3 – 6 months of pay slips for employees, up to two years of balance sheets for freelancers)
be presenting a decent SCHUFA score
If you are looking at getting a mortgage in Germany, you also need to bring
usually at least 20% of the total amount on the table (30% is even better), although some banks have shown more flexibility lately. It's still recommended to get decent rates.
a property assessment report from a surveyor
your last tax returns
a recent extract of the property's land register
Depending your country of origin, you might feel this investigation is either quite invasive on your privacy or just simply normal business. It is important to say here that German people are not big on credit and owning money to somebody. They are for example notably known for usually not owning their house, not using credit cards and their amount of debt per capita is envied by numerous countries around the world. Lenders are thus extra-careful when its come to giving a loan in Germany.
The different options on the market
When looking into it myself, i was not really so knowledgeable on all the different options to get a loan in Germany. Here are the options that I looked at during my research.
Standard loan with your own bank
There is no secret; the first option that comes to mind is to go knock at your bank's door. This is certainly a good option when you are looking into borrowing large sums over a long period of time, to buy a house for example. For this particular case, you can even subscribe to a Bausparvertrag (more on this at the end of this post). If you have been with them for a while and some of your assets as with them too, that's an excellent trust factor which might help gain favorable conditions. I wouldn't recommend it for smaller loans as the fees are usually not competitive with other options listed here. In others words: if you want to finance a car, a honeymoon, renovations works or another consumer credit, look somewhere else.
Recommended for large long-term loans like mortgages
Possibility of meeting an adviser in person
Possibility of using your existing assets as leverage to get a better deal
More sensitive to lower SCHUFA scores
There is also a pretty post made in cooperation with Hypofriend on what German banks usually don't tell you when applying for a mortgage. It's a good read this way.
Loan comparison websites
People often don't take advantage of this but a loan in Germany is a product like any other: you can shop around! No need to stick to your bank. It is strongly advisable to have a look a comparison websites who can give you a quick idea of what's possible in your current situation. There are numerous platforms. I'd recommend to check all of them to use competition to your advantage. The only drawback is the amount is often limited on there.
A wider spectrum of choices for your particular need
More competitive rates & flexibility in installments
SCHUFA scores still matter
Accommodates freelancers better
Some platforms: TarifCheck, SMAVA, Duratio
Digital brokers (for mortages)
If you are looking into buying a house or an apartment (guide here for that btw), a great alternative might to use innovative platforms like Hypofriend, which allows you to have a digital advisor working 100% for you, capable of guiding you to the best mortgage for your case. Through a mix of clever algorithms and personal touches, compare the best offers, check how much you can afford or compare rates on the market. It's pretty neat solution instead of knocking on all door. Huge savings of time, money and frustration can be done. All of that with no strings attached too.
Crowd-funded loans
This is relatively new option on the market but definitely an interesting one to consider. Some platforms offer the possibility to meet the demand for loans in Germany by crowd sourcing the money you need. Instead of one big bank lending you money, a lot of private individuals come together and put their money in. As you pay back your installments, they nurture their investment thanks to the interest rate. This is sometimes referred to as Peer-to-Peer credit. This has 3 advantages and 1 drawback:
Fast response to your credit request & less bureaucracy
Lower interest rate for the most part
Tolerates lower SCHUFA score
Accommodates freelancers better
Limited amounts (e.g up to only 25K€)
Some platforms: CrossLend, Auxmoney, Lendico
Very short-term loans
Sometimes you just need a short-term loan in Germany to make both ends meet after an exceptional expense like paying a deposit for example. Although it is usually advised to turn to friends and family for such cases, you can also use such services that can help out if you need a bit of cash, and fast! Although the rates are a little higher than for longer term loans, the payment occurs over a month only, limiting the risk to go overboard.
Very fast access to money (within 24h sometimes)
Tolerates lower SCHUFA score
Higher interest rate
BUT limited in time & max. amount to limit your risks
Some platforms: VexCash, Younited.
Getting a loan in Germany as a foreigner
Let's not fool ourselves, it's harder to get a loan in Germany as a foreigner than it is for a German citizen. There are a few reasons for that:
Banks make deals for the long-term prospect, which means that they prefer when their customers remain in Germany for many years to come. Germany is a well-known stable environment with good prospects. It increases the chances that you have enough income to pay-back your credit.
For non-EU citizens, unless there is a permanent residency visa, your profile is seen as less reliable as your presence in the country is tied to your visa situation
For some of us, it might be harder to get a loan in Germany as a foreigner because coming to Germany led to an unstable situation that impacted our SCHUFA score in the very beginning. It takes times to stand up on our feet and we might have left unpaid bills in the meantime.
Let's not fool ourselves, it's harder to get a loan in Germany as a foreigner than it is for a German citizen.
In a nutshell: Being a foreigner is seen as an instability factor for banks which look for reliable profiles. EU citizens seem to be largely not concerned by this bias as there is a common EU banking framework reassuring the banks.
It's not impossible for foreigners, simply harder
For others, the only additional paper to bring to the table is a residency permit which runs longer than the full duration of the loan. However, if you are non-resident, you can only borrow up to 60% of the total value of the loan in Germany, instead up to 80% for residents.
Factors impacting chancing to obtain a mortgage in Germany when buying a home
During pre-approval & Pre-scoring
I would like to shed some light on some factors taken into account when the bank decides to pre-approve your mortgage request. A mortgage pre-approval means that your file is good enough and you get to go the next stage of the process, where the numbers are crunched and the property assessed. Going to the next stage depends on a favorable combination of the following;
Age
Employment status (employee or self-employed)
How long have you been in business as a freelancer? Or how long have you been employed by your current employer?
Residence status (EU citizen? Blue card? Permanent residency? How long have you a registered resident in Germany?)
Are there one or more applicants?
SCHUFA sub-score in the finance/bank category. Having an overall good score is not enough, this sub-score needs to be super clean too.
Loan to Income ratio: How many months of your net income is needed to pay for the total loan amount? This value is one of the reference points for the banks. The lower your net income, the more months it will take to repay the mortgage (and arguably, the higher the risk for the bank)
Loan to Value ratio: How much of the property value/price is paid with the loan? How much are you paying with your own capital? Banks usually like when some of the property value is paid by you (say 20%) and the rest is paid via the loan (80%). Banks set different thresholds there, depending on current interest rates.
German language skills: Almost all banks don't care about this, provided you signed that you have understood the terms of the contract. This is often achieved with a certified translator.
More factors exists.
During the actual mortgage application
After this initial pre-scoring, other factors are added, related to property such:
Exact address
Construction year
Property valuation
Size of property
Size of parcel
Property type
Altbau/Neubau
A final conclusive decision can only be emitted by the bank after all property-related documents, and personal-related documents are processed.
Different types of loans in Germany
Bausparvertrag: Special type of state-regulated contract that allows you to start saving money while agreeing to a mortgage scenario. This allows to agree on an interest rate now which can be beneficial if it raises in the future.
Baufinanzierung or Immobilienfinanzierung: Broad term defining a loan in Germany that is aiming at financing the purchase of a flat, house or other, or even its construction. A Bausparvertrag is part of that category. Whatever you buy then becomes a safety item the bank holds until you have paid off all your debts.
Autokredit: As the names suggest, this is interesting for people in the need for a vehicle.
Privat Kredit: The term defines all smaller German loans you would use to go on holidays, finance a new home cinema or buy furniture.
Umschuldung Kredit: This might be useful if you are struggling with your current debts. It allows you to combine all your current loans together and refinance them through a single one with more manageable installments, usually over a longer period of time.
Using your credit worthiness to improve your chances
Whatever the type of loan, some loans in Germany take your creditworthiness into account and some don't. When they do, it is beneficial to people with good SCHUFA scores resulting in a lower interest rate. This is called bonitätsabhängig (creditworthiness-dependent) or bonitätsunabhängig (creditworthiness-independent). It's a useful term to know if you have a bad SCHUFA score; prefer loans that don't take this into account.
The main vocabulary you need to understand offers
Even if you are familiar with how loans in Germany work, the language barrier might not help to understand the offers you will consider. As a reminder, i listed here some keywords you might need during that process.
Zins(en): Interest rate(s)
Tilgung: Installment
Sondertilgung: this is when you decide to repay a good chunk back of your loan outside the normal schedule. Some banks might charge you extra if you do that. Keep an eye on it.
Darlehen / Darlehensbetrag: A loan / A loan's amount (Also named Kredit)
Kredit Anfrage: A loan request
Konditionen Anfrage: A request to see the conditions of the loan
Laufzeit: Duration of the loan
Bonität: Your creditworthiness
A word of caution
Take it or leave it:
Getting a loan in Germany is no walk in the park and it impacts your finances severely in the mid and long term. Please exercise with caution and avoid superfluous impulsive purchases. Make sure you go for meaningful loans. It should enable you to raise your standard of living and not drown you under penalties.
Do your homework and budget accordingly, then make a move. Your total available income (after expenses, after taxes, after savings) should allow it somewhat comfortably.
Important footnote :
Believe it or not, but the sole fact of requesting a loan (Kredit Anfrage) at the bank negatively impacts your SCHUFA score, even if you don't take it, as it is registered in your record. To avoid this, make sure to ask for the conditions instead (Konditionen Anfrage). Loan comparison websites are safe for that matter; they might mention that they are "SCHUFA neutral".
Ask for "SCHUFA neutral" condition request
To finish my own personal story, we ended up signing a Bausparvertrag to take advantage of very low interest rates at the time in the Eurozone. We are happy about this decision to this day; we have a plan for when the timing is right and we want to make a move.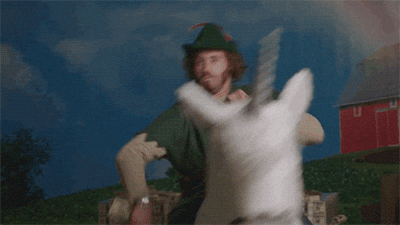 Good luck with your situation and don't hesitate to mention in the comments if anything is unclear.