Sometimes, it's just easier to talk to an English-speaking doctor in Berlin.
Being an expat doesn't protect you from medical checks unfortunately. Whether you caught a bad fever in the U-Bahn, needs to see a gynecologist or have a particular condition to tend to, it's never easy to find a doctor you can trust. Let's not even start about finding the right German vocabulary to attempt to describe what you have!
All the general considerations that goes into picking are made even more complicated by the fact that your German skills haven't allowed you to discuss anatomy or perceptions details. This decision is just too important.
Let's face it: the language barrier is still there when it come to medical conversations
I ran into the same problems when I needed to see an English-speaking doctor in Berlin to be able to convey exactly the symptoms i was suffering from (a back related pain due to my poor sitting position at the desk & my lack of athletic activities, it turned out).
Finding an English-speaking doctor in Berlin is fairly easy
If you need to see an English-speaking doctor in Berlin, it's fairly easy to start your search.
Use your Krankenkasse's database
Whether you are with a private or a public health insurance in Germany, they will have a database of doctors they work with on their website. They usually have language filters as well. Examples:
Find English-speaking doctors in Berlin with TK's database here. (First search by location, and then apply filters).
Find doctors with AOK's database here. (First search by location, and check languages in each doctor's profile).
To find your own Kasse's search page, you can google this: "Arztsuche [name of Krankenkasse]".
Doctors' associations' databases
There is a database called Ärtze Berlin that lists almost all of them on this website. Simply enter your Bezirk, the specialty you are looking for and specify the language. You can even switch tabs and look for a precise therapy area if you need that.
A similar service is available on the KV Berlin website if you don't find what you want on the first portal.
Those databases are pretty neat, and most important of all: up-to-date !
Appointement booking platforms
Appointment booking platforms such as Doctolib also have a search function with a limited language filter. It's also worth a look but since Germany is behind the times in terms of digitalisation, there aren't a lot on there.
Doctors that speak other languages than English
The same databases listed above allows to find not only an English-speaking doctor in Berlin, but also one that speaks Spanish, French, Italian, Arabic, Farsi, Turkish, etc.
However, it's also generally a good idea to look at your embassy's website too. They often have a list of recommended doctors. It might sometimes not be up-to-date but doctors practices are fairly stable businesses, so there isn't much risk giving them a call. Some other lists that I found on the web were:
If you know about lists for other languages, do let me know in the comments; i will add it to this page.
Others doctor-related things to know in Germany
Notruf – Emergency numbers:
When you have a bad accident at home or outside and can't go to the hospital, you can call 112 from any phone to call an ambulance. This number is the emergency number everywhere in the E.U. Don't worry about German here, there will probably be a doctor or a nurse to take care of you in English once at the hospital.
If you feel like you need an English-speaking doctor for a medical emergency that doesn't need to rush you to the hospital, you also can call 116 117. You will be connected to a central call-center that can guide you to the nearest practice operating outside of normal working hours.
The road often starts with a general practitioner before the specialist
If you know you need a specialist to treat a certain condition you have, don't go to one directly or else your Krankenkasse might not cover it. It is best to go first to a general practitioner for an early diagnostic. If you need a specialist, he/she will give an "Überweisung", a referral to go and see one. This little extra step makes sure your Krankenkasse covers it.
What if I'm just a tourist here and don't have German health insurance?
If you are an EU citizen, you probably have a EHIC card that allows to benefit from the same coverage than at least what locals have. In some countries, this card is included with your domestic one, in others you have to ask for it. It's for free.
If you are not an EU citizen, you might want to book a travel insurance or something similar to offset any costs that might occur. If it's an emergency of course, no English-speaking doctor in Berlin will refuse to see you.
Some basic vocabulary to get you going if you need some:
Arzt : Doctor
Zahnarzt, Augenarzt: Dentist, Eye doctor
Termin : Appointment
Not : Emergency
Es ist dringend: It is an emergency
Good luck and get better soon.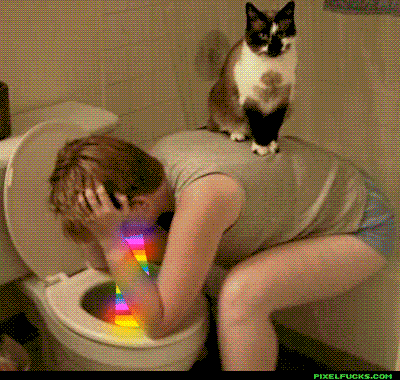 I hope this quick guide on how to find an English-speaking doctor in Berlin was useful to you. Feel free to leave suggestions or questions in the comments' section.

Bastien