Picking the right English-speaking Steuerberater in Berlin
One of the things that a lot of us need at some point or other is to meet an English-speaking tax advisor in Berlin.
These swiss-knives "jack of all trades" professionals are relevant to many parts our lives as active tax-payers, entrepreneurs or even just as a family. Their precious advice can make a significant impact so it feels right to spend a bit of time picking the right one for your situation.
I recently decided to look for one myself as my situation (employee but also freelance income, married and other things) was now requiring professional advice to make the most of it. My level in German is good enough so i was confident to look around in German. However. one of my requirements was that they had to speak English. This is to be able to clarify things in case they became incredibly more technical.
I don't know if there is shame to that. I just think that it's essential to be comfortable in the communication, especially when it touches your intimate life and potentially life-altering decisions, like creating a company or buying a house. If you, the reader seeing these lines, feel the same way too, then what follows might interest you to find the most suitable English-speaking Steuerberater in Berlin.
Back is to basics: what is a Steuerberater doing exactly?
I have always found the role of a Steuerberater fascinating. This only exists in Germany under this form. Part accountant, part legal advisor, they have many functions and can be helpful in many cases.
And that's no wonder; a licensed Steuerberater is studying many different modules to be able to get a license! Most of it revolves around tax law of course, but they also study economics, professional law, accounting and many other fundamentals of commercial or civil law. Passing the state examination called "Steuerberaterprüfung" grants them a nation wide license that separate them from other professions like accountant for example.
Here are all the roles of tax consultant in Germany:
General advice on tax issues for companies and private persons
Advice on business related issues
Optimization of your profile as a tax payer to make the most of tax-relief system
Accounting and finance
Payroll management
Building and maintaining a balance sheet
Annual financial statements
VAT declarations (monthly/quarterly)
Einnahmen/Überschussrechnung for self-employed people
Tax returns
Help with communication between you and the Finanzamt
Advice when created a legal structure for a company
Asset investment and planning
Advice on controlling and invoicing
Apart from typical administration tasks, an English-speaking Steuerberater in Berlin can also represent you at the Finanzamt or even in the court in some cases. This point is important because a Steuerberater also takes over liability of in front of public authorities when you become their clients. Any misrepresentation or mistake is their responsibility. They have a solemn duty to be correct in everything they submit on your behalf. They are legally liable for it.
What to look for in an English-speaking tax advisor in Berlin
The right league
So what qualities should one expect when looking for an English-speaking Steuerberater in Berlin? It's all a bit subjective of course but it's probably a good idea to pick one depending on their focus and their existing clients. Most tax advisors have areas in which they are good at, which in turn brings a certain clientele.
Let me give an example: if you earn well as an entrepreneur, invest in the stock-market and you own 2 houses already, it's probably a good idea to find someone that has experience in the same cases already. They will know what your questions you will ask, and the situation you are in. For us foreigners, that is key because you want someone that can handle foreign income or a change of country of residence.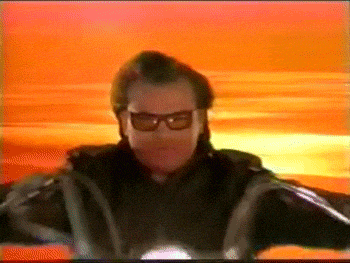 Good chemistry
Objective criteria are the right way to find the few among the many. However, when it comes down to finding the one, it's a bit like picking your doctor. You need to feel comfortable talking about intimate stuff and you should feel good when sitting in the same room with them. It has to simply click. To each their own; do you want someone conservative or modern? A young practice or an older one? Man or woman? How is the pedagogy around complicated issues? etc.
Stellar communication
This relates to the second point but it's good to stress this again. A good tax advisor should have excellent communication skills and be reachable fairly quickly. That's also how they can support you. This becomes quite relevant during difficult times like buying a house or creating a company. You want someone on the phone to be there to reassure you and answer questions.
A problem clearly communicated is already part of the solution.
Questions to ask during a first meeting with an English-speaking Steuerberater in Berlin
Do you have experience with my situation/profile?
See above.
How much work should you takeover from me?
This is more relevant for self-employed people. It's about making clear if you want full assistance on daily tasks or simply occasional help, or anything in between. Simple things doing invoicing and VAT declaration are easy enough for you to do alone, but you are maybe glad to give away the rest.
Who is my contact person?
In bigger practices, the person you meet is not always the person that will answer you calls, make sure you define who is your prefereed contact person. Important if you have a good feeling about the person.
Where to look for a English-speaking Steuerberater in Berlin
Recommendations
The first things that comes to mind is of course to ask your friends and colleagues. This has the advantage to also naturally guide you to professional with the right experience for you. We tend to often mingle with people with same situations as ours. It's a good start.
Our friends at All about Berlin have assembled a list you can check here.
Online platforms
Online platforms like Your Xpert are connecting people in need of English-speaking tax consultants in Berlin with the right fit for their profile. In just a few clicks, you can describe in English your situation, not matter how simple or complicated, and receive a few offers from different professionals, free of charge, within a few hours. That's excellent to use competition and get the best offer.
Make use of the competition to get the best offer.
On demand tax advisor for freelancers
If you are a freelancer, and you haven't been using a bookkeeping software, you should really consider one (some options here). Sorted is one of those options, available 100% in English. Not only have they designed great software to help you create invoices, register expenses and declare your taxes, but it's also connecting you with a Steuerberater on demand, if you need one.
The official portals
Steuerberaters have professional associations which lists registered professionals. It's thus natural to look at their database when looking for help. Here is the search form from the Deutscher Steuerberater Verband and here from DATEV. Search filters are handy to find an English-speaking Steuerberater in Berlin or even in other languages.
FAQ
How much does an English-speaking tax consultant in Berlin cost?
Fees applied are controlled by regulations but they leave a bit of room for the tax advisor to decide their rate. These fees are structured in an official table that put common tasks in categories (from 1/10 to 10/10 or from 1/20 to 20/20). You can see here the piece of law that defines that for each task. It's basically an attempt at assessing the Steuerberater's effort in executing the task and what fair monetary reward it comes with.
This is for the broad scope but what about actual numbers? There are tables that define the maximum rate (10/10) depending on the value of the item/asset/income managed during said task. This table here for example defines the maximum amount that a Steuerberater can bill for the yearly tax return, depending on the total amount declared.
I found 2 calculators you can use to get a better idea:
Bottom line: ask what fees you should expect and do not hesitate to question their fees if they go over. In any case, they have to justify why they bill you they way they do.
Is the first meeting with a Steuerberater always for free?
This is a common misconception. The answer is: not always. In most cases, the first meeting is just to get to know each other and to talk about generic things like your situation, how they can help you. In this case, there was no consulting done, so no fees should be charged. If you dived in technical things right away, using their expertise and getting answers, you might be charged for that. Always ask first if you are unsure.
Be aware of what counts as consultancy; you might pay for it, even for a first meeting.
Who should hire a tax consultant in Germany?
If you are an employee whose sole income come from the job, there is probably no need to hire one. On the other hand, it's probably a good idea if you are in one or more of these situations: self-employed people, people with property, stocks, shares in companies, income from rental investments, people operating their own companies. The idea is that the ROI of paying a professional to do that justifies the expenses.
What are alternatives to an English-speaking tax advisor in Berlin?
If you are part of the people that aren't after the counseling an advisor can offer, you might want to be looking into different software solutions to execute the pure administrative tasks needed for your case. If your situation is simple enough and you just want to do a yearly tax return, platforms like Steuergo can help you do that in English.
If you run a small company or if you are self-employed, there are different software solutions that can replace the functions of a Steuerberater (though not the advice!) on day to day things. Debitoor is a good option for that as it covers invoicing, accounting (VAT statements & profit loss reports, etc) as well as banking in one, in English too. This is smart even if you have an advisor; you can give them access to your data which makes their work much easier, resulting often in lower consulting fees!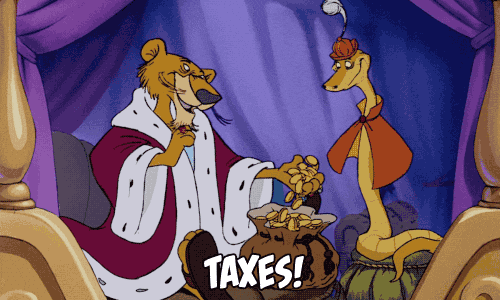 I hope this article helps you to start your search. Do add in the comments if i forgot something or if there are more suggestions to questions to ask during the first meeting. Good luck. 🙂