Once you have arrived in Germany, you will need a place to live. No question. It will be cheapest to share a room in an apartment by becoming a subtenant. When you rent an apartment, you will need to know a lot of rules. This article is to brief you on what you ought to know for general orientation.
First thing is to find such offer. University students post their empty rooms on the blackboards on campus. Another possibility will be with classifieds in local magazines. After visiting and testing many possibilities, you finally found something suitable and affordable. Good work!
Landlord permission
From the legal perspective, you will have another landlord and tenant relationship – just like your subletter (the one having the contract with the owner). The next thing that you ought to consider is if the friendly person subletting to you may do so. Generally, it can be possible but typically all rental contracts in Germany prohibit this. Your subletter will have to have permission from his landlord (= owner of the building / condominium) in writing. And what if he doesn't? When he does not pay the landlord, you can be suddenly and unexpectedly confronted with a court's bailiff wanting to throw you out of your room.
Deposit
The subletter may only demand a maximum deposit equaling three months' rent of net rental payment (i.e. excluding utilities). Moreover, you have the right to pay this deposit in three installments, with the first one due at the signing of the contract. Be aware that your landlord is obligated to keep this money separated from his own assets. If you so wish you can ask him to prove he is saving your deposit separately from his own assets.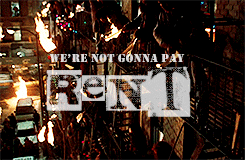 Contract termination
My sub decided to move out. What becomes of my contract? You will have to take over the contract otherwise you have to leave. To take over the contract is a matter of negotiating with your landlord. It is quite likely that it will work – the owner will not have any vacancies. If any arrears exist, then you will be expected to take them over, too. To have them refunded, if possible, will be your problem. Also remember, that the landlord has an interest in keeping his apartment rented.
When you vacate your apartment, you will receive the deposit back with interest – if the apartment is in good shape.
This content has been written by our good friends at Legal Guide to Germany. If you want more assistance on common legal cases or simply understand German law, this is your go-to ressource.