Salary in Berlin – this is how much you should get paid
Salary in Berlin is always a difficult topic to address. It's hard to talk about it with your boss or with your fellow employees. In general, people also tend to keep the figure to themselves, probably because they are afraid of being underpaid, overpaid or even making other people jealous. I guess it depends on your cultural background as well. Where i come from, you tend to keep it to yourself.
However, this is wrong as it sometimes plays out in favor of the employer, who takes advantage of the lack of information to negotiate a lower salary than what you deserve. This post is aiming at correcting this in favor of you, the employee. Better informed, you will be in a better situation to negotiate your next wage or your next raise.
Incomplete information plays in favor of the employer during negotiation, so stay smart and do your research
Unfortunately, there won't be the exact data fitting to your profile, field of expertise, level of experience, qualifications or diplomas. However, gathering a few figures will help you a lot to decide how much you should ask for. Try to think those as a way to put your self somewhere on a graph, like this :
All figures below are average yearly gross salaries.
How much experienced people should get paid in Berlin
A 2021 study by Stepstone, a leading job-board for skilled workers & managers, has revealed some interesting facts about current state of affairs depending on the job category. It gives away a simple fact already: a salary in Berlin is lower than the national average. Here are some examples.
| Job category | Berlin average (€) | National average (€) |
| --- | --- | --- |
| Engineers & technical jobs | 56 888 | 62 564 |
| IT | 56 746 | 59 870 |
| Marketing & PR | 55 046 | 60 174 |
| Sales | 55 958 | 59 691 |
| HR | 53 686 | 58 029 |
| Finance, Banking, Insurance | 62 624 | 66 786 |
| Purchasing & Logistics | 49 163 | 50 358 |
| Care & Therapy | 43 476 | 45 724 |
| Average – all | 53 408 | 56 985 |
Before you get spooked by the figures, bear in mind that those numbers are taken from relatively experienced profiles, including commissions & other additional bonuses.
What could explain such a gap in wages between Berlin & the rest of the country ?
Lower cost of living could be a reason (at least, it used to be the case). Also the city's economy is more & more driven by start-ups which tend to pay employees less, mechanically reducing the average wage, especially for sales, marketing & HR. Let's not forget the impact of expats such as us. There has been a massive influx of well educated profiles coming from abroad leading to an increased competition between applicants. An abundance of qualified workers tend to keep the average salary in Berlin down too. That holds true for other high-skilled workers coming from other parts of Germany as well.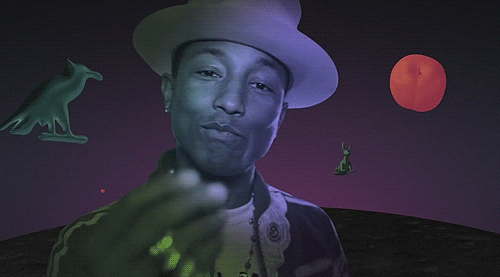 How much junior profiles should get paid in Berlin
Are you only starting your career and looking for a junior position ? Another study from 2021 by the same company is having a closer look at the numbers for young professionals.
For junior roles with academic backgrounds, this is the average starting salary in Berlin, based on major:
| Studies | Berlin average (€) |
| --- | --- |
| Humanities | 34 646 |
| IT | 45 292 |
| Natural sciences | 44 474 |
| Engineering sciences | 44 938 |
| Psychology, sociology | 39 738 |
| Business & economics | 40 427 |
| Average – all | 41 670 |
Again here, bear in mind that those numbers are including commissions & other additional bonuses. The data is taken from profiles with less than 2 years of experience. No surprise here as well; the more technical your profile is, the better you chances are to get a good salary in Berlin at the end of the month.
For junior roles, the starting salaries are also more dependent on the size of the company
There is an additional component for young professionals to consider when starting your work life. The difference is of salary in Berlin is even greater depending on how big your company is. Bigger companies tend to agree to a higher starting salary as this other study from 2012 points out (sorry, can't find more recent date).
| Company size | Average starting salary (€) |
| --- | --- |
| 1 to 10 employees | 35 000 |
| 10-99 employees | 37 000 |
| 100 to 999 employees | 39 000 |
| 1000+ employees | 42 000 |
Those are nation-wide figures so apply the usual 10-15% decrease to obtain a Berlin-realistic value.
A 2016 study over 2000 respondents by job portal Berlin Startup jobs also uncovered the following matrix. It is a nice summary across experience and fields for working in start-ups in Berlin. Read more about the study here.
Salary in Berlin: how much should I get paid as a developer
The excellent job matching platform for programmers Honeypot has released a study in 2021 focusing on tech jobs in Germany. There is data about Berlin too by maximum, average and minimum for different roles. Quite relevant stuff. The infographic is way too long to feature here but here is the original post.
Here are the key insights though:
Tech professionals with 8 or more years experience earn more on average in Berlin than they do in Hamburg.
On average, the highest paying tech role in Germany for engineers with 6 to 8 years experience is DevOps.
Berlin remains the most attractive city for developers in Germany
How much should I get paid when I don't speak German so well
This might get closer to a figure you had in the back of the mind. However, we have to dig a bit deeper here and not fool ourselves. We all know that when you don't speak German fluently, the chances to get a good salary decrease a little bit more. The reason is simple; there are far more expats in Berlin that don't speak German proficiently than expats who can indeed use German in the work place. As a result, even more people are fighting for those english-speaking-only jobs. (As mentioned here already: yes, the key to a real job & career is learning German.)
When you can't use German in the workplace, the chances of a better wage will likely decrease
The closest data i could find to explore this particular sub-segment of people is a study from early 2016 made by another job-board Taledo.com In this study, we learn more what people who want to work in start-ups expect to earn. The data sample is albeit less reliable because it focuses on start-ups profiles only and it's an Europa-wide study. However, many people coming to Berlin who don't speak German often end-up working for start-ups, so it stays relevant to a certain degree.
Here are the findings for this group:
| Experience level | Expected salary (€) |
| --- | --- |
| Junior roles | 29 500 |
| Senior roles | 39 800 |
| Manager positions | 42 400 |
| Head of, C-level | 61 000 |
The study doesn't state if respondents also got the salary they asked for.
On a more personal note, a tip or two:
I have had the opportunity in my career to be in the position of hiring workers, which leads me to give you the following observation :
More often than you would think, applicants under-estimate their worth and set a lower salary expectation than what they could actually ask for. Just bear in mind that the figure you will ask during your interview is also a way for the recruiter to assess how your perceive your value, and whether or not you are confident in it.
Don't get fooled by all the "perks" to compensate for a lower salary in Berlin. A free MacBook & all-you-can-eat breakfast do not replace a proper wage.
If some performance-based system is planned, make sure it's also in the contract, with the right % or amount.
Equity sounds like a good deal, but sometimes is not. Trust this guy, he knows.
How to check for a specific company or a specific role at a company
If you want to make research on a particular company to know how much they pay their employees, you can use employer review website such as Glassdoor and Kununu which has data from past and current employees as well as prospective candidates.

I highly recommend to check Gehalt.de as well ("Gehalt" means "salary") which also has up to date information.
As mentioned at the beginning of this article, there is no single source to turn to so if you know one that's relevant to Berlin & up-to-date, do let me know so i can add it here. I would also love your thoughts.
How to calculate your net salary
When you find the job of your dreams that pays well, you might wonder how much of your salary will land on your bank account after all German income tax and contributions are paid. You can also use this net salary calculator for Germany for that.
Why not posting in the comment section what you earn describing your role & level of experience & company size ? That might help others out.