A checklist to moving out of Germany for good
So this is it, isn'it? That long dreaded moment. That next stage in your life. That hard-to-make decision. This relief. No matter how you are approaching this event, you know you will be soon leaving Germany for good.
Alongside the emotional roller-coasters of leaving job, studies, friends or family behind, you also need to prepare for all the practical and administrative steps ahead. Think about how Germany made it difficult to move here; do you really think they are going to make it easy for you when leaving? 😉
It doesn't matter if you have been in Germany 6 months or 6 years, it's important to have everything in order and not leave any loose end behind. I have assembled this moving out of Germany checklist to that effect. Hope this helps you to manage de-registration from Germany.
Unregistration from Germany; the easy way.
My moving out of Germany checklist
5-months before departure
Accomodation/Flat: Let your landlord know that you will be 

leaving

 the country and hand-out a notice. Most contracts require this 3 months in advance. Plan any renovation works that might have been included in the contract too. If you live in a WG, check with your flatmates how it impacts the contracts and how they share the rent. Some landlords will allow a sub-rental situation to replace you in the WG. You can use this termination notice template for that.
Electricity/Gas contracts: Get in touch with your electricity and gas suppliers to terminate the contract as well. You can use this termination template for that.
Phone/Internet: Get in touch with your phone or internet providers to let them know that you would like to end the contract.  Exception for the minimum duration is the case of moving abroad. Subject to the TKG-Novelle §46 VIII, customers who move abroad and who are not able to reach the service of their previous provider there, can cancel their contract with a three months period of notice even if the minimum duration of their contract is not over yet. You can use this termination notice letter template for internet providers and this template for mobile phone contracts.
Gym & club memberships: This one can get a bit tricky. A German court has ruled sometime ago that moving to a different city was not a valid reason to terminate a gym membership contract early. However, moving you to a different country should grant an early termination right. You can also try to find somebody else to take over your contract, if simply ending the contract is not possible.
Job: Take to your current employer if you have one and let them know if good enough time that you will be 

leaving

 the company. Make sure to to plan ahead where your last salary will be transferred, if you close your bank account before the end. If you need a termination notice template in German, here is one.
Insurances: This might be a good time to get in touch with your insurance company/broker to either terminate your policies, or continue paying them from abroad or if possible transfer the contract to a local branch.
University: If you are a student, you might want to check with your university if you need to unroll from it or other requirements.
Furniture: Start planning what stuff you are going to keep and what you are going to sell.
Healthcare: talk to both your new health insurance and the old to determine if there are any ways to transfer hard-earned rights for your pension. You may also want to simply let the German system hold it for you.
Children: If you have any kids, let the school or kita know that you will be moving out.
Unemployment benefits: If you haven't found a job in the new country but you can claim unemployment benefits in Germany, check if it's possible to transfer those benefits to the new country's system. This is often doable, especially within the E.U. Here is more information about that here in English, and how to do it here in German.
Taxes – Finanzamt: Check your situation as a tax-payer. If you leave Germany for good and don't come back later to live here more than 183 days a year, it's likely that you won't be taxable in Germany anymore. However, if you have property or assets generating income in Germany, or if you spend more than 183 days a year here, it is likely you will still need to pay taxes.
Moving out of Germany checklist: 2 months before departure
TV tax: Get in touch with the GEZ people and let them know that you will be leaving the country. It's good enough reason for you to stop paying the Rundfunkbeitrag. You can use this termination notice letter template for that.
Bank accounts: Let your bank know about your departure so you can book an appointment with your bank counselor if needed and cash-out any remaining money you have in your accounts. You can also terminate most contracts with a simple from, indicating the bank account to transfer it all to.
Moving your stuff: Book a moving company to send the stuff you want to keep back home. You may want to look at services like Eco Parcel for only a few boxes or Move24/Movinga for a whole house/flat.
Flat/Accommodation: Talk with your landlord to determine when and how you will get your deposit back. There is unfortunately no maximum legal timeline for the landlord to return the money although 4 weeks after is considered reasonable.
Tax return: Check with your Steuerberater for any tax related questions. You will be able to submit a tax return after leaving Germany.
Pension contributions refund: If you are not an EU citizen and worked with Germany for less than 5 years, you are eligible to a refund on your pension contributions during that time. It can be a few thousand euros sometimes! More info about pension refund here.
Moving out of Germany checklist: 1-3 weeks before departure
Flat/Accommodation: Do the last repairs in your flat/home if your tenancy contract planned for this. When you leave your home, make a picture of all the utilities meters (electricity, gas, water). It will be useful to prove your consumption to your suppliers or/and landlord.
Flat/Accommodation: Inspect the place with the landlord and return the key. Your landlord should sign a paper during the handover certifying that the place is in order and that all key copies were returned.
Letters – Post: Set-up a post forwarding contact with the DeutschePost (Nachsendeantrag) , just to make sure you don't miss any importance letters or documents after 

leaving

 the country. You can do that online here.
Goodbyes: Go party and enjoy the Berlin scene one last time.
Bürgeramt registration: Fill-up an "Abmeldung" form (this form here for Berlin) to unregister at the Bürgeramt. This can be done via post too. It must be done until maximum 2 weeks after moving out of the place.
Finanzamt deregistration (for self-employed people): Make sure to let the Finanzamt know that you are leaving the country as well (this form here for Berlin).
I hope this little moving out of Germany checklist was helpful. Don't hesitate to add points in the comments that might be useful for other people.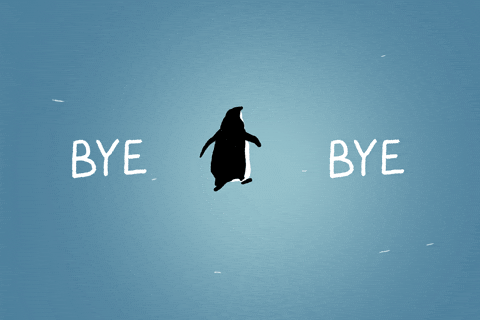 Tip: it's best practice to send all your notices in paper form by registered post (Einschreiben) to be able to prove you were early enough in the process.
Tip 2: If any of your internet/insurance/insurance providers are making issues to cancel your contract before hand, even though it's your right. You can use the deregistration confirmation from the Bürgeramt as proof that you are indeed moving away from Germany.
Background picture: Photo by Matan Segev