Life with pets in Germany: what you need to know
Moving to Germany with your family is sometimes not just about human relatives. It's also about your most cherished companion of all. Whether you are a cat person or a dog person, it's simply impossible to move countries without taking your pets with you. In case you are already in Germany, you might also wonder what are the most important things to know when adopting and taking care of a pet.
These sort of questions might be sometimes overlooked by current or prospective owners. This little guide gives you the overview you need.
Bringing pets into Germany
The EU has strict rules about the transportation of animals from non-EU to EU countries for both personal and commercial reasons. I'm going to give a brief overview for non-commercial situations.
Up to 5 dogs, cats or ferrets may be brought per person when moving to Germany and will be controlled by the Zollamt (Customs Office). There are restrictions as to when and how the animals can enter the country, so make sure to read them carefully when they come from another EU country (here from non-EU countries). The most important thing to know is that each animal will need a microchip, up-to-date vaccinations, and a German pet health certificate (or EU vet certification). The timing for each of these matters! Your airline will also have very important rules when bringing pets into Germany about the types of pet containers permitted, sedation, animal size, and more.
The rules are more specific about birds limiting you to 5 total and sometimes putting them under quarantine. Rodents are much easier to bring with you but are usually limited to 3 per person. For all other animals, check with your local German embassy to find out the exact rules and regulations.
Overwhelmed? Check out one of the companies specialized in pet relocations to figure out how to best bring pets into Germany.
Adopting pets in Germany
There are several good ways to get a new pet in Germany, as well as some bad ways.
What do I mean by bad ways? There is a black market for pets, often online or around the borders to Germany. Puppies and kittens taken too early from their mothers, without proper food or water, and sickly birds… it's heartbreaking and often fatal for the animal. Things to watch out for: sketchy online advertisements, no visit with the mother, no proper license to show you, meeting on the street and demanding immediate payment, or even hidden areas at markets. Be careful and report suspicious activity to the police!
Good ways to adopt pets include: animal shelters (Tierheim or Tierschutzverein, meaning animal protection association), licensed breeders (Züchter, for dogs look at the VDH association) or your local pet store (Zoohandlung or Zooladen). You can also search online through different web portals and social media, but be very careful to check the pet's paperwork, mainly the vaccination records. Responsible sellers will charge you a fee for each animal and sign a purchase contract (Kaufvertrag). Also, most shelters will require extra paperwork and sometimes home visits. All in the name of responsible pet ownership.
Living with pets in Germany
Before getting a pet, check for permission with your landlord. While recent court decisions say that pets can't be banned outright in the lease, landlords usually require that you get permission. The most common restrictions are on certain dog breeds that are considered dangerous. Owning a cat in Germany is much easier, but still requires that you check with the landlord. Kleintiere (small animals) may not be banned and don't require additional permission.
Visits to the vet
Every pet owner hopes to never have to visit a Tierklinik (animal clinic) for an emergency or major surgery. But you'll definitely need to find a local Tierarzt (veterinarian). Some of the more common reasons to visit the vet include: spaying or neutering, yearly vaccinations, teeth maintenance, injuries, poisoning, flea and tick prevention, and diagnosing illnesses. There are no compulsory procedures, with the exception of several required vaccinations (such as rabies for puppies), but every animal has its own typical medical issues.
Ask your vet for Germany pet passport documents if you have a dog, cat, or ferret. It's required for EU travel and lists the animal's microchip number, owner contact info, and vaccination history.
In public transit
Many public transportation systems in Germany are fine with pets accompanying you. Double check if you need an additional ticket for them or if restrictions apply. Most will require that you keep your dog on a leash and muzzled, with all other animals secured in carriers. Car travel has the extra requirement of a carrier or even seatbelt for dogs.
Pet supplies
There is a huge market for pet food, supplies, and services in Germany. You can find most anything online, as well as pet stores across the country, such as Fressnapf and Futterhaus. Whether you need a dog trainer, a cat sitter, dog hotel or want to get raw meats at the local Hundemetzger (butchers for dogs, also known as B.A.R.F. stores) – you can find just about anything by googling.
I recommend joining one of the many Facebook groups in your region for pet owners to ask specific questions, get help finding a lost animal and share cute pet photos.
Finding a pet-sitter
If you can't find anybody in your group of friends or relatives, you can turn to local Facebook groups again or to platforms like Pawshake, which finds pet sitters in your area for you.
About pet health insurance in Germany
Dogs, cats and horses are also vulnerable to injuries and sickness, just like you. Small things like an eyes or mouth check are often fairly limited in costs. Bigger surgeries or treatments can however amount to a lot.
Since medical costs can get pretty expensive, consider signing up for German pet health insurances ("Tierkrankenversicherung"). You'll still need to pay for vet visits out of pocket, but your insurance will then refund you for standard procedures and operations. Those can be:
Prevention treatment
Castration
Surgery
Travel insurance
In terms of costs for pet health insurance in Germany, it's anywhere between 130€ and 300€ for a cat, and minimum 250€ for dogs per year. Make sure to read the fine prints because policies are often quite limited (maximum coverage limited to 2000€ for example, or a 20% deductible/excess). Some companies are also covering vaccination.
You can turn to providers like Luko or Getsafe. They both provide flexible pet policies at an affordable rate, with all service and claims performed in English as well.
A good alternative for some pet owners: instead of a pet health insurance in Germany, consider a "surgery insurance" for your companion. It's called "Operations­kosten­versicherung", covering only heavier surgeries, but costing less at about 130€ per year.
Owning a dog in Germany is more complicated…
Man's best friend can be as small as a rat or as large as a pony. Maybe that's why there are so many extra rules for them?
There are strict regulations for importing Pit Bull Terriers, American Staffordshire Terriers, Staffordshire Bull Terriers, Bull Terriers, and in some places Rottweilers. These breeds are considered SoKa "Sogenannter Kampfhund" or fighting dogs. If you own any of these, check the full list of breeds for more information.
Regardless of the breed, there are some rules every dog owner must follow:
Lastly, always check if there is a sign at the front door of an establishment prohibiting dogs. They're not allowed in supermarkets and many public buildings, but most restaurants, hotels, and cafes allow dogs. Ask nicely, and the waiter will even provide you with some water for your furry friend.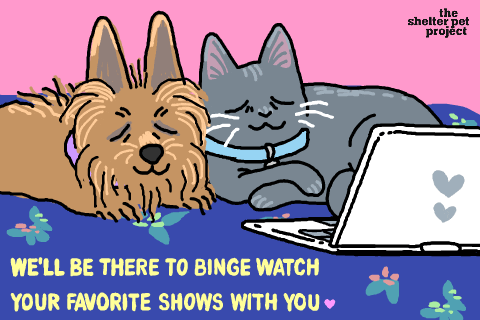 Where to meet other pet owners
Anyone will tell you: there is nothing like 2 pets meeting in the park to instantly spark a conversation between owners. It's a great way to socialize and meet new people, especially if you are new in Germany. You can connect in different ways:
Start by looking for Facebook groups in your area. It's a good source of information too.
You can also search for local Meetups or try with you luck with Google with terms like "Hundebegegnungen [city]" or "[animal]besitzer [city]"
I hope this little introduction to life with pets in Germany was useful. Don't hesitate to ask questions in the comments. 🙂