Blessed be the European Union !
Any E.U citizen can freely live and work anywhere they want in the Schengen Zone, including Germany. But for citizens of other countries, it is an entirely different story. After 3 months, it is necessary to apply for a residence permit in Germany.
A long road of tears, sweat and sometimes despair awaits anyone applying for a German visa to be able to come and live in Berlin or elsewhere. This road often ends up with the golden ticket (blue card actually), but can also end up with a stupid red stamp reading "denied".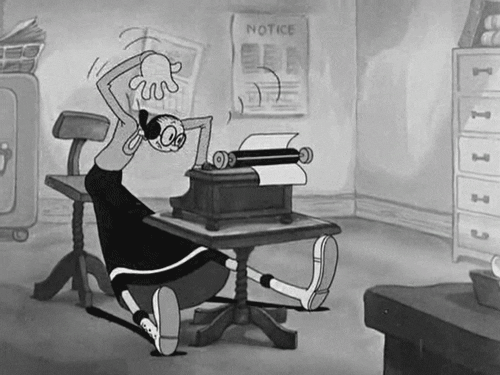 How should you proceed to get a German visa :
If you are a citizen from one of the following countries, good news ! You do not need to apply for an entry visa;
Australia, Israel, Japan, Canada, Korea, New Zealand or the US.
You can even apply for a German working visa from your home country and avoid the local administration all-together for this process. It might come handy, especially if you are reluctant to speak German.
Any citizen from a country that is not from the EU, or from those friend countries, will need a visa to enter German soil, which can be from your home country. Since the matter is quite complicated depending on your case, we have made separate guides. Behold:
Good, you have now arrived in Germany. What now ?
Follow this guide to get permanent residence in Germany.
1- Book an appointment the Foreign Registration Office
2- Gather all necessary documents
3- Be at your best to get your permit approved
-1-
Obviously, beyond 3 months, you will need a residence permit to stay in Germany. This applies to everybody (except EU citizens of course). To obtain just that, a visit to the Ausländer-Behörde (foreigners' registration office) is necessary.
Update October 2016: there are now 2 offices you can go to register yourself. You can now go the office in Moabit, or the new one in Charlottenburg too. That is great news for many people who won't need to queue so long to give their documents away.
Since administration is rather slow and appointments taken long in advance, this would be one of the first thing to do when first arriving the country, next go right to your anmeldung.
Booking an appointment is easily done through this link. It's this option or getting up at 4am to queue in front of the building to obtain one of the rare waiting numbers.
-2-
On the confirmation email will be shown all the documents needed for the appointment. Make sure you have those in original and copies. Any forgotten paper, and it's back to square one. Bring some cash too as a residence permit costs 110€ since 2009.
-3-
Be on time for your appointement and bring a german-speaking friend if you can. The person you will have in front of you might want to prefer to communicate in German. Give out all the required documents and answer a few questions.
All those will be checked, and within 3 weeks, you should get an email or a phone call to tell you whether or not your visa has been approved.
How do i increase my chances for the visa germany has to offer for me ?
If you are lucky enough to have found an employer willing to hire you within the 3 months span, or before, he/she can write a letter stating that your position can not be filled by a german citizen, and that you are the best person in the schengen zone to match the job desc.
This will make sure that you pass the "working market check" and greatly improve your chances to get a positive answer.
Any IT or engineering related profile looks also very good since such profiles are rare in Germany.
You can find a list of all very wanted profiles in Germany this way. If you fit in one of those, it's then also easier to get a blue card.
I wish you good luck friend, and i hope you get the following answer
Tip 1 : If you can prove in any way that your German level is good, that is definitely showing your willingness to integrate and will look good for your request. Maybe a good idea is to add a certificate in there.
Tip 2 : An official website lets you quickly assess your chances of getting a visa in Germany. It might be a good place to get real. This way please.
Tip 3 : This spreadsheet was posted by a helper on SiB's FB fan page to try to get an overview of requirements and conditions for each type of Visa :