When you thought just had it all under control, the German administration has a way to remind you who is the boss. This reminder takes form of the German TV tax: an innocent "ARD ZDF Deutschlandradio" about the TV & radio broadcasting fees in Germany, otherwise known at the Rundfunkbeitrag.
This contribution is paid by each household in Germany. This is what finances the production & the broadcasting of public channels.
In this post, you will learn how to react to this letter and sort out edge cases.
What is this Rundfunkbeitrag exactly
The Rundfunkbeitrag can be defined as the broadcasting fee or TV/radio tax in Germany. Each household in Germany ought to pay this fee, set at 18,36€ per month. It roughly translates to "global broadcasting contribution".
This contribution supports public TV & radio channels so they can produce independent & quality content, free of any governmental or other private influence.
In 2021, it was 8,4 billions euros that were raised thanks to this system.
Early versions of the broadcasting fee can be traced as far as 1924, and it has evolved over the years. Its mission has stayed the same even if technology & devices have advanced.
It doesn't matter how people live the household, it's always the same price per household.
Why and how did you receive this Rundfunkbeitrag letter?
This German TV tax has been issued by the government in 2013 to replace an older rule that stated that only owners of radio and TV sets should pay any kind of fees. This older rule was hard to apply since it was practically very difficult to check whether or not it was the case for any given individual. Many people lied and got away with it since agents were not legally allowed to come into your home.
Why you received the letter: Consumption of public content is also now possible on all devices (tablets, computers and phones) which everybody has nowadays. Thus, every household should pay this fee.
How they found you: The Beitragsservice is a public institution with access to public resources. When registering at the Bürgeramt with the Anmeldung, it was able to access your data and send you a letter.
Which courses of action can you take?
Pay up
The most obvious decision is submit to what is, after all, an institutionalized TV tax in Germany. A law has been passed and it applies to all German residents, regardless of their nationality. You can register or submit your account details online on the official website. Read below how to proceed.
Apply for exemptions or reductions
Of course, some provisions exist for some categories of people:
If your vision or your hearing is impaired, you can let the Beitragsservice know about it to reduce or avoid altogether the fee.
Recipient of social welfare benefits (Arbeitslosengeld II, Sozialgeld or Grundsicherung im Alter) or grants (BAföG, Berufsausbildungsbeihilfe or Ausbildungsgeld) are also exempted. It makes sense: no need to pass public money around.
If you are not German-speaking, i'm afraid this doesn't count. You still have to pay.
If you are not German-speaking, i'm afraid this doesn't count. You still have to pay.
Prove someone already pays it for you
This case is particularly relevant for people living in shared flats or other communities. The flat fee of 18,36€ apply to one household and not to each person living within it. This means that if your flat mate already pays for it, simply let them know about it and they will leave you alone.
Ignore the letters
Now there are very well documented cases of people simply staying put and hoping the Beitragsservice letters will go away after a while.
After initial reminders, their response will gradually increase in severity. Although this can earn you some time to think about it, the Beitragsservice can use legal actions to obtain their money.
Eventually, you will receive a letter from your Finanzamt asking you to pay this on their behalf. Even if this happens only after a year or two, you will have to pay hundreds of euros for all the time you didn't reply. (18,36€ per month remember?).
Additional fees will also occur for sending reminders and being late. More info about this in German here.
Take part to a boycott
There are a certain number of people who think it's quite unfair to pay a TV tax in Germany when they are never watching any of the programs on public channels. This might seem even more absurd when they can't speak the language. If you agree, you can take part to boycott movements at your own risks. It is by nature illegal. This website is a good place to start.
Beware, it is by nature illegal.
---
How to pay for TV & Radio broadcasting fee in Germany
Register your household online: Load this form ("Wohnung anmelden")and fill-in your details. It asks you for basic information such as address & name.
Communicate your payment preferences: In the same form, you can indicate if you would like them to take the money from your account or if you transfer manually. You can set monthly, quarterly or yearly installments too. Only accounts with IBANs are accepted. (If you haven't opened a German bank account yet, this might a good place to start.)
Receive confirmation & keep them updated about your situation: Keep your Beitragsnummer close. It's your reference number and it will be useful if you move out or change homes.
How to let them know that someone already pays it
In the case you are moving in somewhere, it's quite likely somebody else is already paying it. In this case, you can let them know about that via this form (Pick option: "Mitteilen, dass schon jemand fur die Wohnung zahlt") and you won't need to pay anything further. You will need to provide name, first name and "Beitragsnummer" of that person.
How to let them know that you leaving the country and stop paying the German TV tax
This is an issue that is all too often forgotten by foreigners leaving Germany for good. It won't be enough to notify the Bürgeramt you are leaving the country. An additional notification to the Beitragsservice will be necessary so they remove you from their databases. It is recommended to do it a bit in advance via their website via this form (use the option "weil ich dauerhaft ins Ausland ziehe"). If possible, upload the "Abmeldebescheinigung" you received from the Bürgeramt when doing your Abmeldung.
If you don't do that and come back to Germany; they will look for you, they will find you, they will make you pay.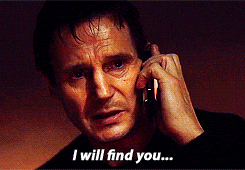 I hope this guide on the TV tax in Germany was useful. Although it is quite frustrating to be obligated to pay this Rundfunkbeitrag, you might as well give public programs a shot. It's good for your German skills after all. ARTE is my personal favorite.

Feel free to ask questions in the comments.

Bastien
---
German Radio & TV Tax – FAQ
Is the German TV tax mandatory?
Yes. All German households have to pay this fee, although some exemptions are applicable depending on your handicap or social situation.
Does I need to pay the tax if I don't understand German?
Yes. The inability to speak German does not exempt you from paying the broadcasting fee.
Do I need to pay German TV tax if I'm an exchange student?
Yes. During your time in Germany, when becoming a resident, you also liable for it. You can apply for exemption if you receive welfare support in the form of BAföG, Berufsausbildungsbeihilfe or Ausbildungsgeld.
Where do I find by Beitragsnummer?
You can find your Beitragsnummer subscription confirmation or on the payment reminders you have received. It has a 9-number format.
Which channels are financed by the Rundfunkbeitrag?
ARD, ZDF (second TV channel), ARTE, Phoenix, 3sat, KiKA, ONE and all channels belonging to Deutschland Radio.
Can I put this fee off in taxes?
No.