Your fool-proof plan to get your German driver's license
Autobahn. A famous German word full of promises. Endless stretches of road with no speed limits or slow drivers. Speeding through the countryside as fast you can go. A dream come true for many people!
If you're visiting Germany or even moving here, you don't necessarily need a car to get around, but having a valid German driver's license can be very useful. Before you buy a car or research car-sharing options, you'll need to sort out whether you're allowed to drive here. I've put together this brief guide, so you can hit the road as soon as possible!
What's your situation now?
I don't have a driver's license yet.
You will need to start from scratch and join thousands of other Germans through the process, explained in this post here after. Don't worry, the whole process can be done in English.
I already have a driver's license.
If it was issued from an EU country, you can keep using it in Germany until it expires. If it's from a non-EU country, then you're allowed to use it for up to 6 months. After that you'll need to exchange it for a German driver's license. Many countries have reciprocity agreements with Germany, meaning that their driver's licenses are similar to the German one and you might be able to skip some of the requirements (for US citizens, here is a list state-by-state). So depending on your case, you might need to apply for a conversion, which we also explain here.
What's the admin process for getting a German driver's license?
To get a driver's license in Germany, you need to be at least 18 years old (or 17 with a legal guardian). Germany follows the EU regulations for license categories, such as B for cars (Personenkraftwagen or PKW) and C for small trucks (Lastkraftwagen or LKW). If you get the Category B German driver's license, you'll be allowed to drive both automatic and manual standard cars. Unless you can get out of taking the exams, expect to spend €1200-€2000 for your lessons, exams, fees and study materials.
1- Pass the test if you need
Skip this if you already have your license. Signup at a driving school in Berlin – when it comes to selecting a good driving school Berlin has plenty to choose from for both the theoretical and practical tests. More info about that a little lower in this post. Here are a few driving schools in Berlin that offer English instruction:
2- Make an appointment for a conversion or a first-time application
Make an appointment at your local driver's license office (Führerscheinstelle or Fahrerlaubnis Behörde – link for Berlin) for either a conversion of your license (Umschreibung einer ausländischen Fahrerlaubnis) or first-time driver's license application (Ersterteilung einer Fahrerlaubnis). You may have to wait 3-6 weeks to have your application processed. Only then can you take the driver's license test (if applicable).
3-Prep the paperwork
You will need to following documents for your German driver's license application
Passport or ID card (Ausweis) and proof of residency (Meldebescheinigung)
Biometric photo
First-aid course certificate (Nachweis über Schulung in Erster Hilfe) – It can be done at the German red-cross. More info here.
Vision test certification (Sehtestbescheinigung) – It can be obtained from any glasses store ("Optiker").
Fee of €35-48 (in cash) depending on your case
Proof of registration from your driving school in Berlin
your current driver's license (if applicable)
Translation of your current driver's license (if applicable) – can be done online quickly through platforms like Lingoking.
4- Have patience
The processing time for a conversion can be incredibly lengthy, especially in bigger cities. Various sources quote a 9 to 12 weeks waiting time for Berlin, while as little as 2 weeks for smaller cities.
Please note that If you are taking lessons at a driving school, they can also take care of that paperwork for you too.
How do I pass the German driver's license test?
If you haven't conquered the holy grail yet, you will need to pass the German driver's license test first.
First comes the written part, which you need to pass within 12 months of submitting your application. Then the practical, which you need to pass within 12 months of passing the theoretical. In some cities you can take both tests in English, though that might cost extra.
Theory test
The theoretical test is comprised of 30 questions selected from the 1000 you studied. Each correct answer is awarded 2-5 points and if you miss more than 10 points worth of questions, you fail the test. There is a high failing rate (44% for the B class license in 2017!), so plan that into your budget and timeline.
There is no secret to succeed to the German driver's license test: study, study, and study some more! There are some great apps that will guide you through the theoretical material, which includes all possible 1000 questions about traffic laws for the exam. Your driving school will also offer the book "Fahren Lernen Lehrbuch" for you to study. Although i have heard that most driving schools in Berlin will let you buy your own material too.
Practical test
Once you've passed the written part, it's on to the practical part of the German driver's license test. Even if you already know how to drive, it's a good idea to take at least one set of driving lessons to prepare for the test. The instructor should tell you when you're ready to take the practical test.
The practical test takes less than an hour. First, you'll need to answer some questions about the car's functions. Then you'll be told where to drive, usually through different types of streets and the Autobahn. The test will also cover several maneuvers, like parking or emergency braking. If you miss an important sign or do any illegal maneuvers, the examiner can fail you. The important thing is to stay calm and focus on following the rules of the road.
Once you've passed both tests, you'll immediately receive a temporary sheet of paper as a license. You will have to wait a few weeks before picking up your German driver's license at the Führerscheinstelle. For this, you can't make an appointment unfortunately.
So this is it!
You're ready to drive through cities, complain about bad drivers, grumble about limited parking options and speed along the Autobahn!
Just keep an eye out for the "Blitzer" or risk getting not-so-lovely picture if they catch you speeding. Your German driver's license is also valid across Europe, so plan that trip to Sicily and hit the road!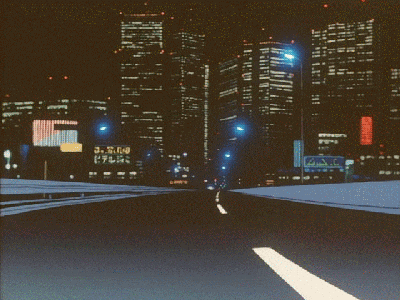 Hope this short intro to the topic was helpful. Let me know in the comments if something is unclear or if you have any questions.
Tip 1: If possible, try to pass the sight check without glasses. You won't be forced to wear them while driving then.
Tip 2: You don't need to buy study material from your driving school. It can be done online for a much cheaper price usually.