Once you've set yourself to buying a new ride, it is time to think about your car insurance in Germany. That step is really important because you can't even register your car without a valid policy number. There are a few things to consider and the rules might be different from what you know from back home. I recently bought my first car (a Peugeot 308 if you must know, go ze french! 🙂 ), so i thought i would share my experience here in the form of a mini-guide.
A little guide to your car insurance in Germany
You will find that german car insurance policies (also known as Kfz Versicherungen) are split between 3 types :
Haftpflicht – Liability or third-party coverage
This type of car insurance is minimum legal requirement to be able to register your car. It covers all the damages you and your car might do to other people, other cars or things in case of an accident. It also covers their medical bills too for example. It does not cover damages made to your car if it was your responsibility.
Teilkasko – Partial coverage
This includes Haftpflicht & covers all sort of other random risks that life can sometimes throw at you such as damages from theft-attempts or theft attempts themselves, fire, glass damages, thunderstorms, things like that. Vandalism is not covered.
Vollkasko – Comprehensive coverage
This type of insurance has all the guarantees of the Teilkasko & Haftpflicht policies, and adds on top a coverage for all damages made on your own car or yourself in the case of an accident. Your insurance company gives money to the person's car you wrecked AND it gives you money to fix/replace on your own car as well, even if the accident was your fault.
As you might suspect, since there are more liabilities, the policy will be more expensive. Some policies also cover permanent disability you might experience after a crash, or even the death of a passenger. If you buy a car with the help of a financing service from the dealership or from a bank, it might be required to sign-up for a Vollkasko to cover the risks.
In general, when you are looking for a car insurance in Germany for a newly-bought car, it is advised to go for a full coverage as you have put a lot of money to buy the car in the first place. You should try to protect its value. People who buy second-hand cars usually go with Teilkasko.
Factors impacting the costs
Now the criteria that will decide how much you will pay for your car insurance in Germany don't differ much from what you might know:
Driving experience / Age
City vs country-side
Previous insurance record
Number of drivers
Postal code: some areas are more vulnerable to crime/accidents/theft
Value/model/size/power of the car: the bigger the car is, the more expensive it gets
Driving distance: the more you drive in a year, the more it will cost you
Using your existing driving record
One of the first questions i had when looking for a car insurance in Germany was: "It is possible to transfer my good driving history to a german contract?". I had been driving a few years prior without any accident, so it would have been a shame if i couldn't enjoy a nice discount on the price i'd pay in Germany too. The answer is more often that not "Yes". Simply ask your insurance company to write you an official-looking statement proving your good conduct. This helped to access a cheaper car insurance in Germany, only available to experienced drivers. It can save you hundred of euros a year.
Practical steps to sign up for a german car insurance contract online:
Now that you know the basics, you can go ahead and book a contract with a german car insurance company to obtain the eVB number (elektronische Versicherungsbestätigung – electronic insurance confirmation) you need to register your car. You can compare the most competitive offers on platforms like Preisvergleich.de or Verivox.de to get the cheapest rates available. Fill in your information to receive offers via email.
Here are some items you might need explanations for during that process:
Saisonkennzeichen (usually, choose no): this is meant for people that only want to have a valid license plate for only part of the year like for a sea-side vehicle for example, resulting in a cheaper car insurance in Germany. Kennzeichen means licence plate
Fahrzeugnutzung: state here if you plan to use it for private or professional reasons.
Nächtlicher/Üblicher Stellplatz: state here where the car will usually be parked. A enclosed private garage will result in a cheaper rate.
Teilnahme am Begleiteten Fahren: In some countries, you can learn to drive with accompanied practice, which usually leads to safer drivers. State here if you did do that.
Fahrzeugkategorie – Kombi/Limousine/Cabrio: german names for station wagon/sedan/convertible.
Punkte in Flensburg: the local equivalent of the point system managed by the Kraftfahrt Bundesamt, where you can lose points when driving recklessly on the road.
Selbstbeteiligung: German name for the deductible, the small amount that comes out of your pocket when there is a claim. The higher the amount, the cheaper the rate will be.
(Let me know if there are other items you feel unsure about)
Once you have completed all your information, you are presented with the best offers that you can pick from to sign a contract. The whole process thereafter can be very quick and it can take less than 24 hours to receive your eVB number by email.
You can finally register your car, and a bit later drive off in your brand new ride to the tune of James Brown's own "Papa's got a brand new bag".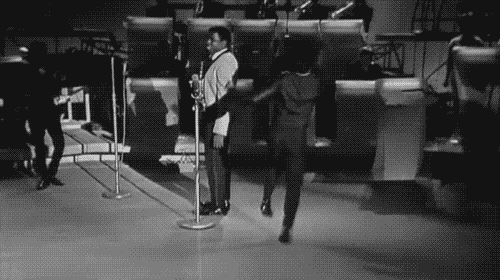 Enjoy ! 🙂
Tip : Don't forget that you can deduct some of the costs of your car insurance in Germany in taxes, when doing your tax return. Be sure to include it your Steuererklärung.