With a few years in the country behind you often comes a more stable job with a more stable income. When this happens, you decide it's time you earned some comfort and stopped with those dodgy BlaBlacar car-sharing trips and those horribly late Deutsche Bahn trains. You have earned some independence and so you might want to buy a car in Germany.
However, you are not really familiar with the rules that governs the local car's market and you don't want to be screwed over because the dealer took advantage of your lack of knowledge. I crafted a guide to a prospective car owner so you don't make the mistakes i did. 🙂
Here it goes.
1 – Buy a car in Germany
Buying a new car in Germany
I won't go into much details about buying a new car in Germany as most of the process is similar to what you might know in your own country.
Create an account and search alerts on platforms like Carwow, Mobile.de, AutoScout24 or AutoHaus24
There are dealerships which sell your favorite brand of car
You go in one to test drive it and talk about options with the sales man
You discuss leasing rates if you can't afford to pay for it cash
You discuss the trade-in value of your own car if applicable
You shake hands and wait 2-3 weeks to pick it up
The only additional information that is relevant to you at this point is that the dealerships usually offers to assist with the insurance & registration process. It is sometimes a way to get good prices on car insurance in Germany. Otherwise, there is little room for negotiation on the price than in other countries. Options' prices can be more flexible though.
Buying a second-hand car in Germany
My father once said; "a new car is the worst investment you can make in life as its value only drops with time". That might put you off buying a brand new car and will push you to go towards the more affordable second-hand options (Gebraucht). It's a good idea. German people absolutely love trading cars and they also take good care of them so it's not rare to find second-hand cars in Germany that are in pristine conditions.
My father once said; "a new car is the worst investment you can make in life as its value only drops with time"
Speaking of car value; there is scale known as the "Schwake Liste" that all car traders who sell & buy cars in Germany recognize. It sets the value of all cars down to every model of every year. This is handy to compare the listed price with the offers you will find. Although it's excellent guidance, this list also reflects price drops due to the bad reputation or perception of certain brands.
Typically, German cars experience a smaller value drop than french cars due to their reputation. Although it is often justified, some cars with less "prestige" might also be worth a second look. Other example; Skoda cars which use the same parts as Volkswagen experience a higher price drop. If you have already have a car, this list will help you trade it too.
You can find second-hand cars in Germany on platforms like Carwow, AutoScout24 or Mobile.de too. I found my beloved Peugeot 308 on Mobile.de after creating an account and a search agent with my main criteria. Not too narrow, not too broad: "A Peugeot 308 or Skoda Fabia less than 10 years old, less than 150.000 km" was a good start for me.
What to look for when buying a car in Germany
Now all those are just reminders, i know you've made your research already! 😉 The ADAC also has a full check-list there (DE) or another check-list here in English.
Mileage – age of the car
First registration (EZ – Erstzulassung)
Number of owners
Diesel fuel or Petrol (Diesel or Benzin)
Date of the next roadworthiness check (HU/AU/TÜV).
Engine power
Known issues
How to find cheaper second-hand cars in Germany
You can take advantage of certain tips & rules to drive the price down further and making the most of your budget if you want to buy a car in Germany.
Jahreswagen
Those are vehicles bought new by employees of car manufacturers such as BMW or Volkswagen with a special discount. To avoid unlawful trading, they have to keep it at least a year before selling it again. This means that the car are in a really good condition, fairly recent, and at a good price. Definitely something to look for in listings.
EU cars
The European Union has introduced the common market where each country can freely trade their goods & products with anyone in it. This is also true for cars; you can buy them from other countries where they are cheaper, thank to lower tax rates among other things. In other words, you are free to shop for a second-hand car in Germany (or new cars too) in other countries. Be careful though; some models have different options from a country to another and the terms of the sales contract & warranty might be less protective of the buyer than in Germany. There might also be less included service in the contract. Make sure to read to small prints. Another drawback is naturally that you can't test-drive the car before you buy it.
Vorführwagen
This literally means "test drive cars". Those are the new cars used to take around customers looking for a new car in a dealership. Although it's not exactly a second-hand car, there can be a significant rebate on a car that has been driving only a few kilometers. However, what you see is what you get. No possibility to take different options or a different engine. There is only this one car.
2- Administrative steps to take once you found your dream ride
Finding a car to buy in Germany is only your ticket to get into the ring, you need to fight a few more rounds to finally drive away with it. You have to make all the technical checks happen, insure and register your car in Germany.
TÜV/AU/HU – Roadworthiness inspection
In Germany, roadworthiness inspections are a public safety business conducted by private organizations such as TÜV & DEKRA in mandated technical center. They make your car go through the "Hauptuntersuchung" (HU) & the "Abgasuntersuchung" (AU). Both checks are part of the same test now, and German people will often simply say the "TÜV check" when talking about the HU. They are pretty much synonyms today. If everything goes well, your car will be given the green light for 24 months, after which a new inspection has to be performed. This inspection is mandatory to register your car in Germany and costs around 110€.
If the car you bought still has a valid certificate, you don't need to make it test again. Make sure to get the certificate from the previous owner then.
Insurance
I teach you nothing; to buy a car in Germany also means having an insurance. I have made an extensive post about it here on this page. It is also a step-by-step-guide and a recommended read. The EVB Nummer is also mandatory to register your car in Germany.
Registration
Once you have collected all the right documents (Insurance certificate, TÜV certificate, sales contract, passport, Meldebescheinigung), you are ready to go to the local car registration office, the Zulassungsbehörde also know as KFZ-Zulassungsstelle. Once all the documents have been checked, you will pay 46€ to receive a paper that will finally allow you to buy your license plates. You can't miss all the shops right next to the Zulassungsbehörde which sole's business is to sell you those. You can negotiate prices between 15€ & 20€. When you have bought them, you need to come back to the registration office so the Zulassungsbehörde employee can put an official sticker on one of them before the end of the same day. Yes, convuluted administration also applies when registering a car in Germany.
Can i register my car in Germany online?
In theory, yes but it won't be possible for a lot of people. The reason for that is that a so called Neuer Personalausweis (nPA) oder elektronischer Aufenthaltstitel (eAT) with the new online authentication chip (eID) is needed. Other requirements include:
A vehicle first registered after 01/01/2015. Ein nach dem 01. Januar 2015 zugelassenes Fahrzeug
License plates including the stamp badge/tag (Stempelplaketten, the round sticker thing) with hidden security codes.
Zulassungsbescheinigung Teil I with hidden security codes, mit verdecktem Sicherheitscode
Detailed process is explained on this page.
3- Drive into the sunset
The road to buy a car in Germany and register was long and full of darkness, but you finally made it. Don't forget to enjoy now. 🙂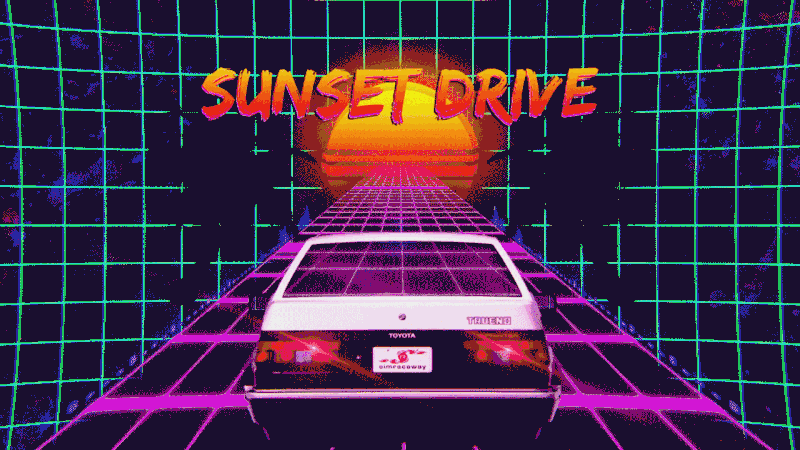 Tip 1: In Germany, every car owner has to pay a "car tax" yearly to finance highways among other things. Its price differs depending on the power of your engine. I pay around 250€ a year for my Peugeot 308.
Tip 2: If you buy a car in Germany through a dealership (second-hand), it automatically comes by law with a 12-months warranty. This means that in case of repairs, the dealership has to cover the costs for a year. Beyond that, the seller might offer an special insurance for used cars that covers 50% of repairs. Again here, read the small prints.
Tip 3: Here are some commons terms of features on a car will you encounter during your research.
Getriebe (Schalt / Automatik): Gear box (manual/automatic)
Türen: doors
Klimaanlage: air conditioning
Tempomat: cruise control
Wegfahrsperre: Anti-theft device
Lenkrad: steering wheel
Serienausstattung: standard equipment
Bremskraftverteilung (EBD): ABS
Allradantrieb (AWD): 4×4
Handbremse: handbrake
Tip 4: If you are short on cash and need a loan to buy your ride, have a look at this post about getting one here. There are loans to buy cars too.